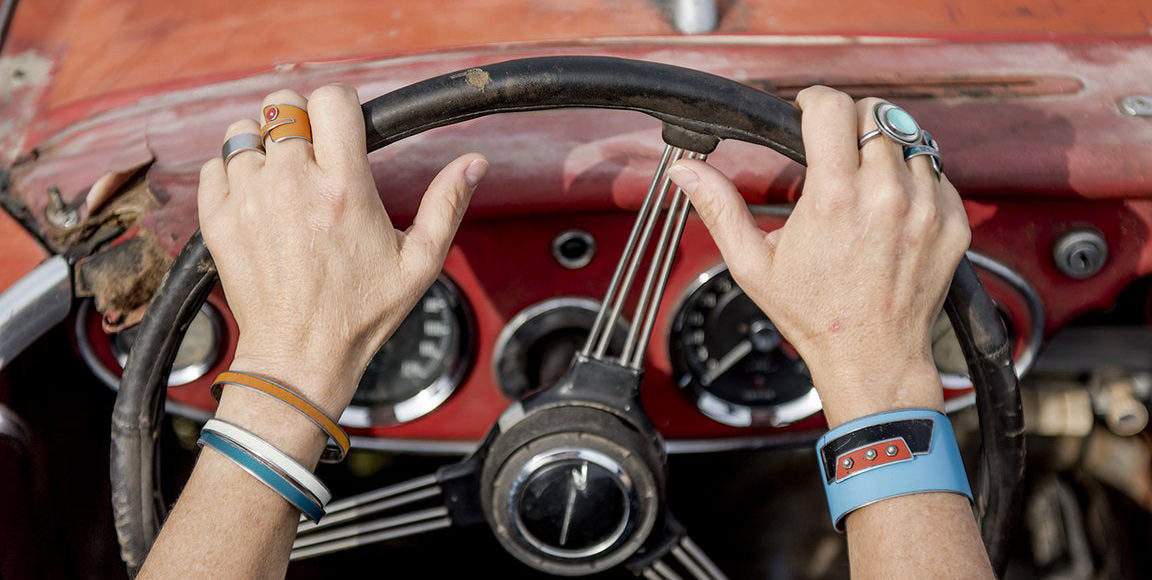 INSPIRED BY THE YEARS WHEN CARS CAME IN DARING COLORS AND STEEL WAS BUILT TO LAST.
These treasures still exist, sitting in junkyards that dot the backroads and highways of the American West, and it is Joyride's mission to find them. 
Read More
PYPER HUGOS AND JARROD EASTMAN ARE JOYRIDE'S PARTNERS IN ART AND IN LIFE.
They spend their time treasure-hunting, looking for vintage car parts to turn into modern wearable art. They take history – rusted, weather-worn steel that still retains the memory of its gleaming glory days – and turn it into refined jewelry with a modern aesthetic.
Read More